We're proud today to present Bycatch, a card game that we have been devel­op­ing and that's avail­able for pre-order right now.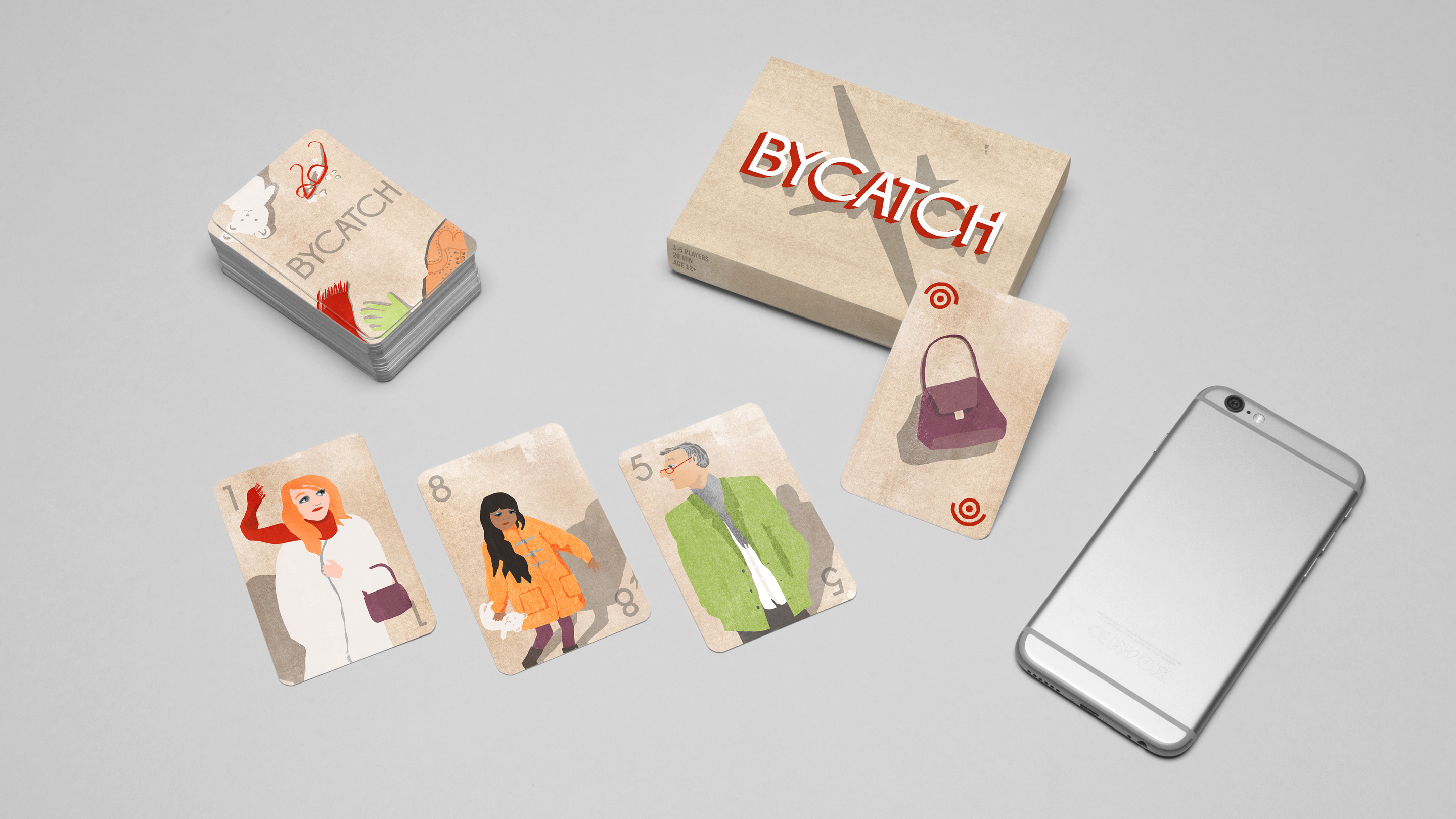 As the site says, Bycatch is a game about 'flawed sur­veil­lance, impossible decisions and the people caught in between.' Players can shel­ter civil­ians, gather intel­li­gence about those of oth­ers and based on this intel­li­gence they can per­form drone strikes to elim­in­ate sus­pec­ted enemies.
Intelligence to inform your actions is gathered by using your cam­er­a­phone on another player's hand of cards. By its very nature this mech­anic yields incon­clus­ive inform­a­tion. This mir­rors the inform­a­tion gath­er­ing and infer­ence pro­cess on which gov­ern­ments base their mil­it­ary actions.
We think this is a very import­ant issue and it deserves a treat­ment that makes it play­able and fun without trivi­al­ising it. Violence is a com­mon theme in games but it is usu­ally not treated crit­ic­ally. We hope play­ing Bycatch makes people think dif­fer­ently and more deeply about cur­rent secur­ity practice.
We've been work­ing on this game for the past half year with Subalekha Udayasankar across Utrecht, Berlin and Brooklyn. The game design has evolved over count­less video calls and we have each play­tested loc­ally. We now feel that we are at the point where we can share the product's fur­ther devel­op­ment with the world.
For the illus­tra­tions on the cards we are work­ing together with Agnes Loonstra who has an amaz­ing draw­ing style. Ties Alfrink of Pony Design Club is help­ing us design the cards and the pack­aging of the final product.
Bycatch is turn­ing into a beau­ti­ful card game, it is fun to play and it will give you a lot to think and talk about. You can pre-order the game on the Bycatch web­site and you will receive your copy at the start of the new year.